I originally came across InboxDollars from The Penny Hoarder. I was convinced that this survey taking website would be great for passive income.
How to Sign Up for InboxDollars
I clicked on Penny Hoarder link and gave them a referral. So now I am doing the exact same thing so you can get a free $5 sign-up bonus.
SHARE
Share InboxDollars® with your friends!
EARN 10% of their Qualified Earnings!
You will get $5 off the bat for joining and filling out personal info.
So now the hard part!
How to Start Earning Cash With InboxDollars
Great now I have $5, And I can start earning cash.
The annoying part is you need to earn at least $30 to cash out.  Several month laters InboxDollars will waive my $3 transaction fee if I wait to cash out at $40. I am currently so I am at $31.71. since Since Oct 13, 2017.
I figure if I was ambitious I could earn approximately .14 a day surfing the web.  That's a approximately  $51.1 a year or one $40 dollar gift card.

PaidEmails earn .01 cent and you get 2 a day so that's a whooping $7.3 a year.
Now I think the Scratch & Win from watching videos is the most lucrative method. If you wait to the last scratch off you win between 0.05 to 0.15 cents a scratch.  So you will get approximately 3 chances a day before you get cut off to scratch at that level. So on average you make 0.30 a day for a total of $109.5 a year.
So you would think after taking some surveys this would be something you could do every night and make a few dollars a day. Maybe $365 extra. $1 a day. Sounds reasonable. But No!!! They cut you off. I have very few surveys to take that I qualify for.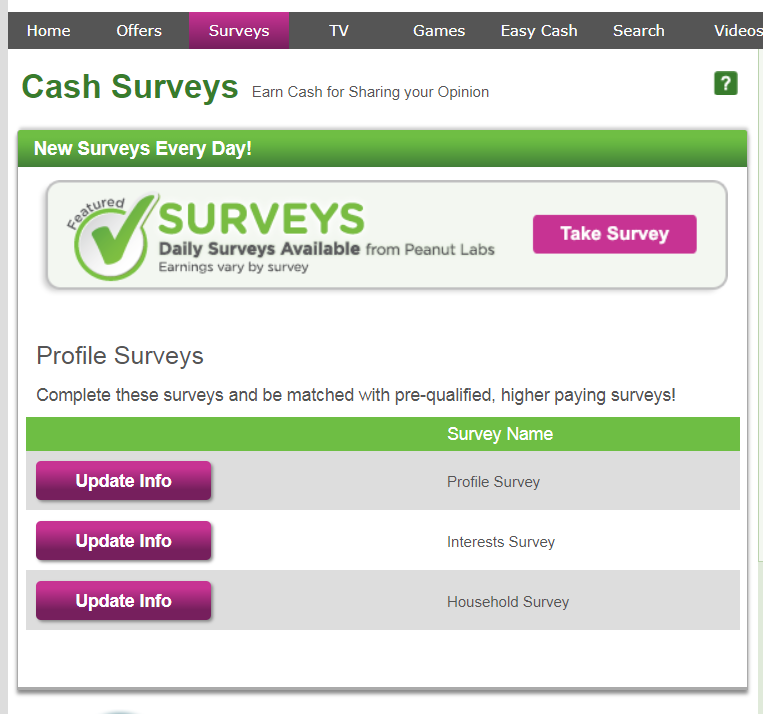 Another way to "earn" is the sweeps. You take surveys or spin a wheel and get entries. I have never one.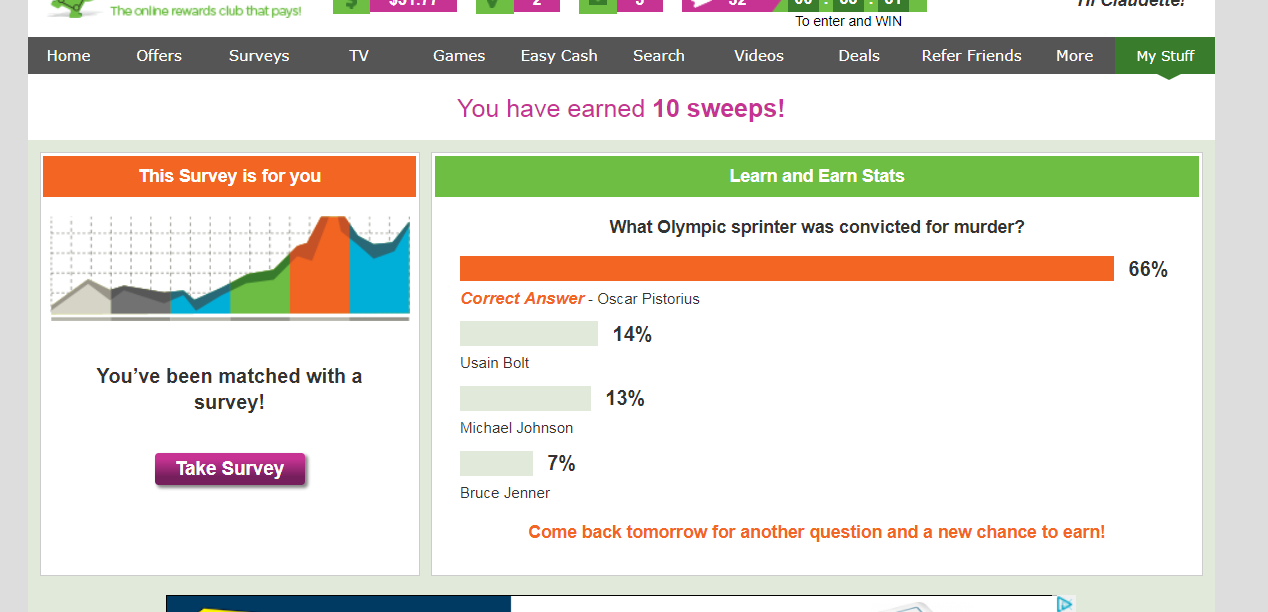 Here is my break down from my experience. So sign up from my link and let me know your experiences.
So based on my estimations not including Surveys of $10.95 and initial $5 dollar bonus because this maxes out after a short time. Just from surfing the web, checking email and watch tv you could make $167.9 extra which is about four $40 gift cards from InboxDollars. In Conclusion by keeping a change jar you can see similar results. You might have better results from finding $.46 cents a day for a year on the side walk.