DMX apparently didn't pay taxes on $1.7 million. On July 14, 2017, DMX appeared in court after having been charged with 14 tax fraud. If found guilty of all 14 counts, he would face up to 44 years in prison.. According to Rolling Stone article.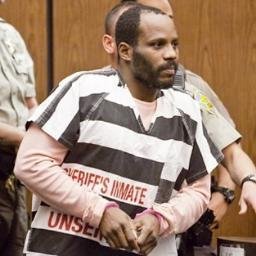 (Photo Source) https://twitter.com/IsDMXinJail (this twitter account is not up to date but great photo I found)
I have been a fan of DMX for a long time. Sometimes I wonder if he is alive or in jail. One day, I asked my boyfriend:
Me: Is DMX in Jail?
Boyfriend: Let me Google that.
Well magic happened when he did!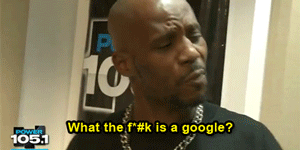 Someone made a website to answer my question.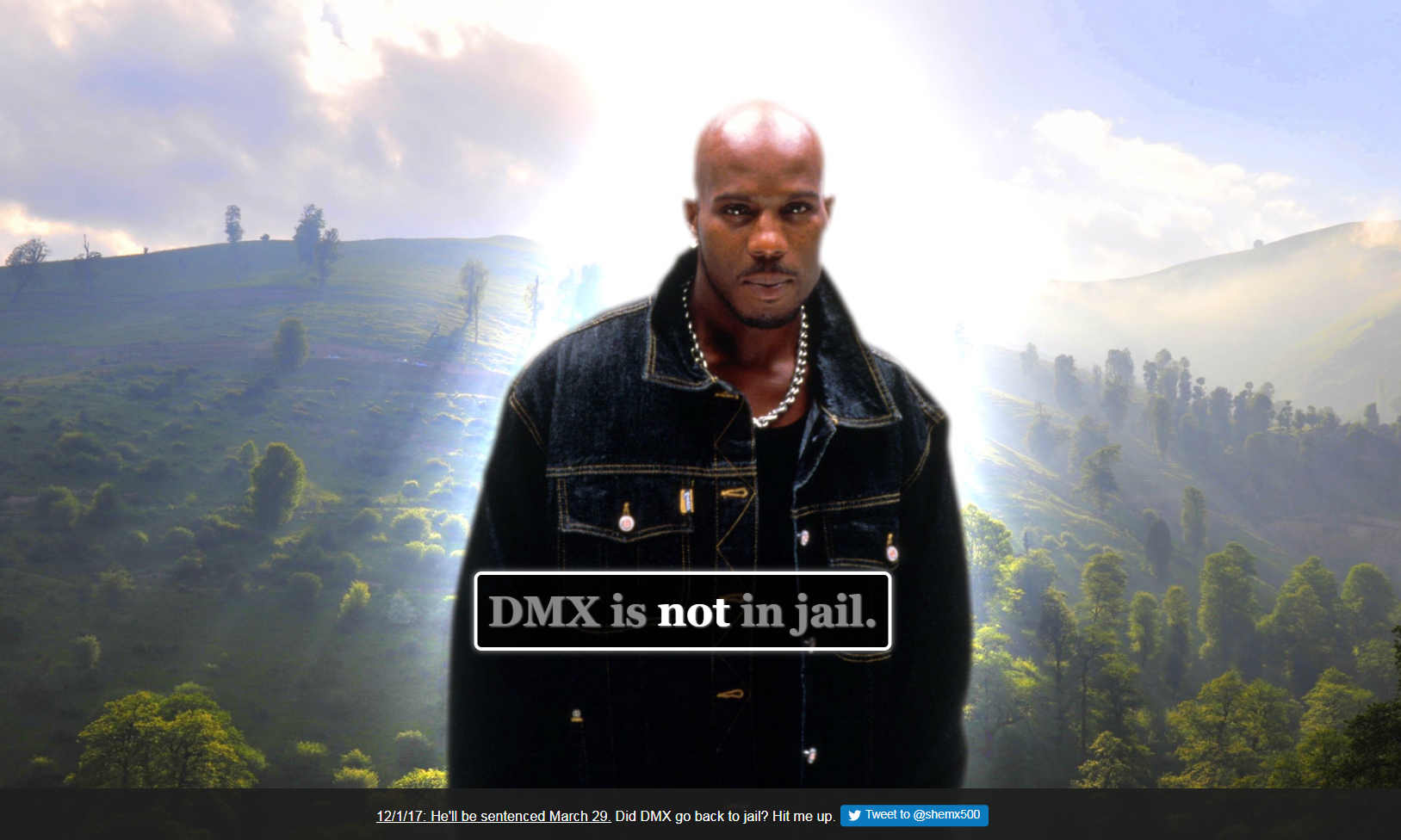 And for your entertainment: